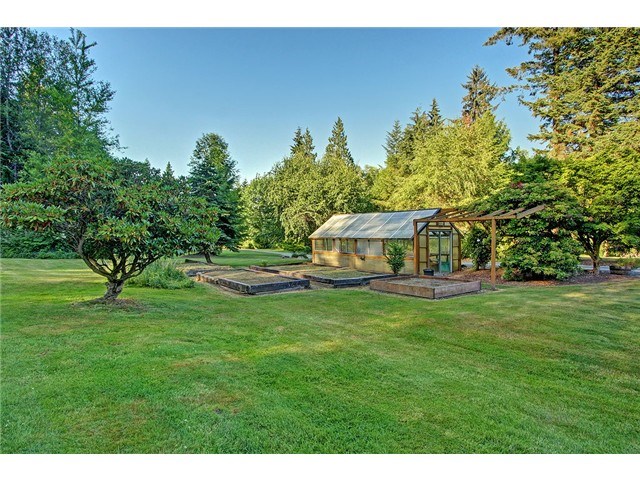 "Our son is about to graduate from The Little Farm preschool and we are so glad he had this experience. He's made great friends, gained so much confidence, and truly loves his teachers. I'm going to miss my daily photos and the excitement he has when we pull into the drop off line. He's ready for Kindergarten and I feel beyond confident that The Little Farm has sparked his curiosity and desire to learn new things. Our littlest will definitely be joining when she's 3, can't wait!"

-Gabrielle C.
"My daughter absolutely LOVES this school, and is so excited to be there and learn each day! The teachers have all been so wonderful, and their passion for teaching is undeniable! As a first time mom, I was very nervous dropping my daughter off in an unfamiliar environment, but they made the transition so easy for both of us. They send the parents pictures every day, keep us updated on their daily activities, and it's so comforting to see how much fun our little ones are having there throughout the day! I am confident she is in the BEST hands each day that I drop her off. I would highly recommend this school to anyone!"

-Susan H.
"This school is really something special. The location is beautiful and very well-maintained. The classroom is clean, cheerful and full of a neat variety of engaging activities and books. Most importantly, the teachers are absolutely wonderful. Our daughter loves her time with each of them and learns so much from the daily activities both indoors and outdoors. She especially loves all the outdoor time and helping to take care of the ponies. Margo and Chrissy really work to make sure each child is understood and has their specific needs met. We are thrilled to have found this school and can't wait for next year already!"

-Kate H.
"This is my oldest sons second year at Little Farm and we absolutely love it. My middle son is already registered for next year. The teachers are caring, engaging and intuitive. Every time I drive up the driveway to school, I'm reminded how amazing the location is. I wish I could attend Little Farm! My oldest son loves to build and they have helped facilitate his interests as well as introduce him to new skills. We will be attending Little Farm as long as possible."

-Brianna K.
"The Little Farm Preschool has been the best experience for our daughter. She's finishing up her second year, and her development has been tremendous. When we first started, she was really shy and timid, and now she's opened up so much. We owe a majority of that growth to this amazing school. The teachers really give their all with each and every child, and it shows. I love coming home and hearing all about my daughters day, and all the fun/learning activities they did. My wife and can't wait for our younger daughter to experience the same growth at the Little Farm Preschool."

-Mitchell S.


"My daughter thoroughly enjoys "her" preschool. She has been enrolled here at The Little Farm for the past two years, and we couldn't recommend it more! She has grown in ways that make her more curious, independent, a critical thinker and a caring, empathetic friend. The staff are caring, fun, loving and have an amazing curriculum. We love the outdoor setting and STEM greenhouse. I love the pictures that we get, so we can share in the fun of her day. She has been nurtured here and we have no doubt that she is now ready to move on to Kindergarten with a great foundation and a love of learning."

-Nicole M.


"We just love the little farm! We have had my son at the little farm for 2 years, and just adore it. The teachers are amazing, my son gets to play and be a boy, and he gets a great education. Miss Margo and Miss Chrissy (a mother daughter team) have been a huge part of his life, and work hard to help him improve where needs to, and he is also able to thrive where he is strongest. The school is on a few acres of property, so the kids have plenty of room to play, run and explore, with lots of grass, an orchard, sand boxes, and the most exciting part is they have 2 mini horses. Although we will miss the little farm terribly next year, we know we will always have a special bond with this family."

-Kaity G.


"We love The Little Farm and so does our daughter. She has blossomed socially and loves all of the friends she has made there. The teachers have a great teaching philosophy and are very communicative with us as parents. They are very respectful and responsive when we have questions or concerns. Her brother is sad he can't go with her and I'm sure he will be stoked when it's his turn for school. Love them!"

-Chrissy D.


"The school has helped make our girls more empathetic, thoughtful, and independent learners. Our daughters have built meaningful relationships with their classmates and teachers. Before attending the Little Farm Preschool, our daughters hadn't attended any kind of childcare, so we appreciated how much interactivity with other students the school provided. The play-based curriculum gave our daughters ample opportunities to share, problem-solve, and collaborate with others. I am certain that our girls will head into Kindergarten with confidence and a love of learning thanks to the Little Farm Preschool."

-Don B.